Appartments, Offices and Commercial Premises in the Center of Andorra
The new Emprivat Luxury development is located in the heart of Andorra, in the center of Escaldes-Engordany, next to the most important avenue in the Principality of Andorra and the Illa Carlemany Shopping Center. The best location to live in Andorra.
Apartments
Property development with luxury apartments in the center of Escaldes-Engordany next to the Illa Carlemany shopping center, from where you can enjoy Andorra on foot.
Exclusive apartments with a modern and functional design. Spacious and bright apartments with high-end finishes and materials. The development consists of 1, 3, and 4 bedroom apartments. All of them with large balconies and terraces.
The building will have seven floors of which 4 levels of housing.
It also has exclusive duplex penthouses with double-height spaces, terraces and all the characteristics of a unique home.
Every apartment have the possibility of acquiring parking spaces and storage rooms.
Commercial Premises
The ground floor of the development will be dedicated to commercial premises. Four 256 m2, 320 m2, 525 m2 and 530 m2 large premises will benefit from glass facades and a separate entrance.
Premises located in an unbeatable area.
Luxury commercial image.
Modular.
Large spaces for facade and shop window.
Possibility of connection with office floor.
Great visual and commercial exhibition.
Offices
The development has a commercial space with a courtyard. This space consists of nine offices (between 80 m2 and 193 m2) located on the second level (first floor of the building), with independent access from the housing. The offices enjoy a magnificent commercial exposure.
Located on the first floor of the building.
Independent access from the street.
Modular and functional.
Very bright with large windows.
Possibility to configure them to size of the customer with direct connections from the commercial premises.
Great visual exhibition from the street.
Emprivat Luxury Development Location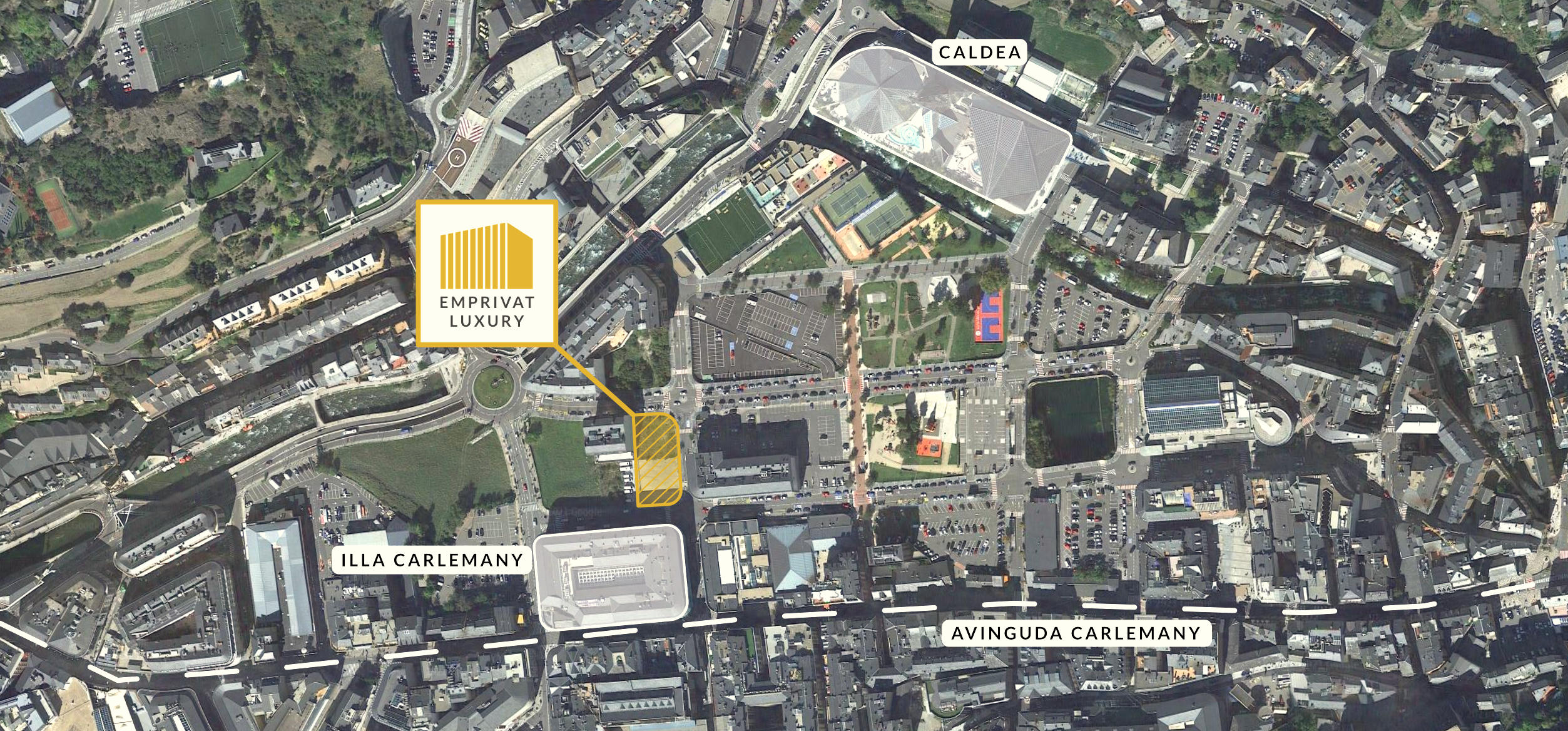 About Us
The real estate development is led by ERMA (www.erma.plus), a developer group with more than 60 years of experience in all types of real estate developments with thousands of apartments built, hotels, industrial estates, health facilities, etc.
The group has been working continuously in the Principality of Andorra for more than 20 years. The architectural project has been drafted with the collaboration of teams of first-rate architects from both the Principality and Spain.
With the participation of: Andel Venture Capital.
Our references
More than 60 years of experience
Thousands of homes built
More than 20 years in the Principality of Andorra
Construction of the A Tower in Clot d'Emprivat
Construction and management of hotels in Spain

Developers of the A Tower in Clot d'Emprivat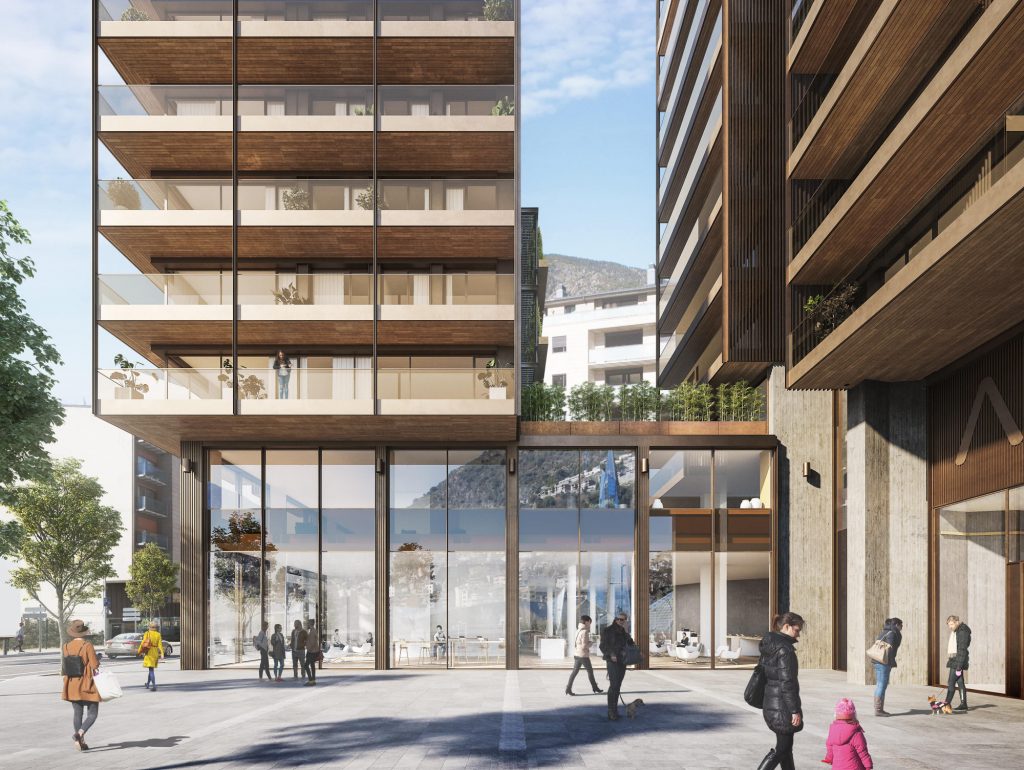 WOULD YOU LIKE TO HAVE MORE INFORMATION ABOUT THE DEVELOPMENT?
Email us or call us and we will be happy to give you more information.